One Click Hotel provides a luxurious stay at a minimal price, we are conveniently placed in the heart of Kiyovu, the most secure & quiet place in the city of Kigali, which is 3 mins away from the city centre. We pick you up from the aiport and transport you to the hotel free of charge, and for your convenience we drive you to your next destination in our minivan for free as well.
Whether you are looking forward to a luxurious experience in Rwanda, or to save on accommodation & enjoy other adventures in Rwanda, we are the only solution for both, try us out for an experience of a lifetime.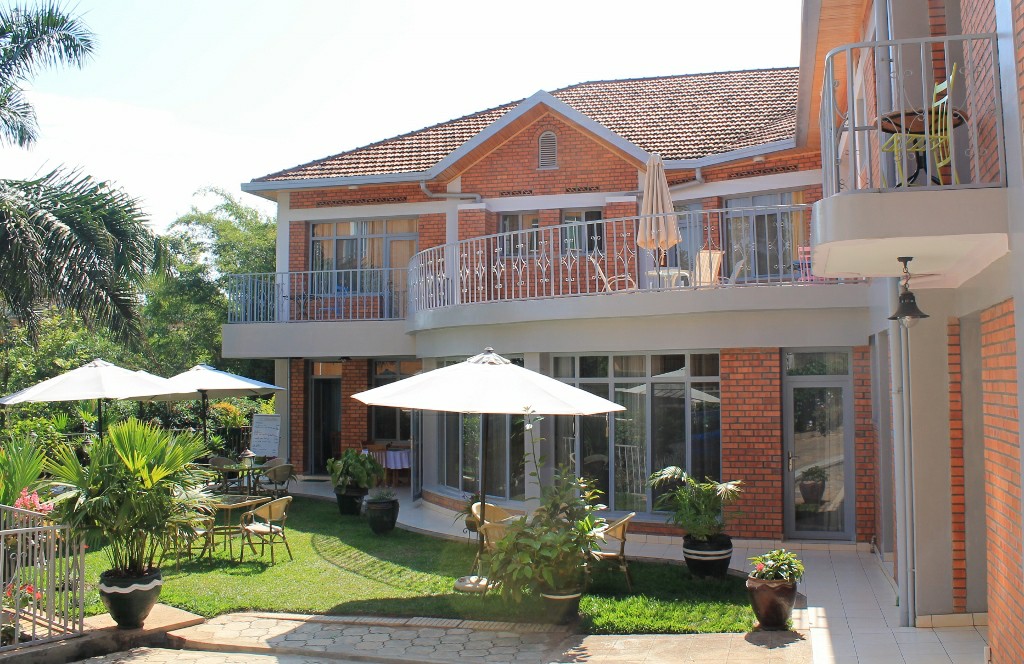 Our Hotel chain was born with an aim of increasing convenience for our guests, by making our quality services more accessible across the country. Our guests will have an opportunity of staying in a location most convenient for them at the same rates & quality services offered in all locations. Whether you prefer to stay in a quiet environment, in the city centre, in the Suburb, we will be ready to welcome you.
We have a range of facilities that make you feel at home, coupled with a beautiful view of 1000hills, every room has its own private balcony to give our guests a glance at the beautiful nature of Rwanda. We are known for our lowest room rates in town, yet for a clean and quiet environment that will enhance your relaxation. You get a bundle of all travel services when you decide to work with us, from flight reservation to Airport pickup, and we get you to our hotel from Kigali International airport for free. Our professional receptionists will give you a warm welcome upon your arrival, and direct you to your designated room.